First Ryanair flight to Krakow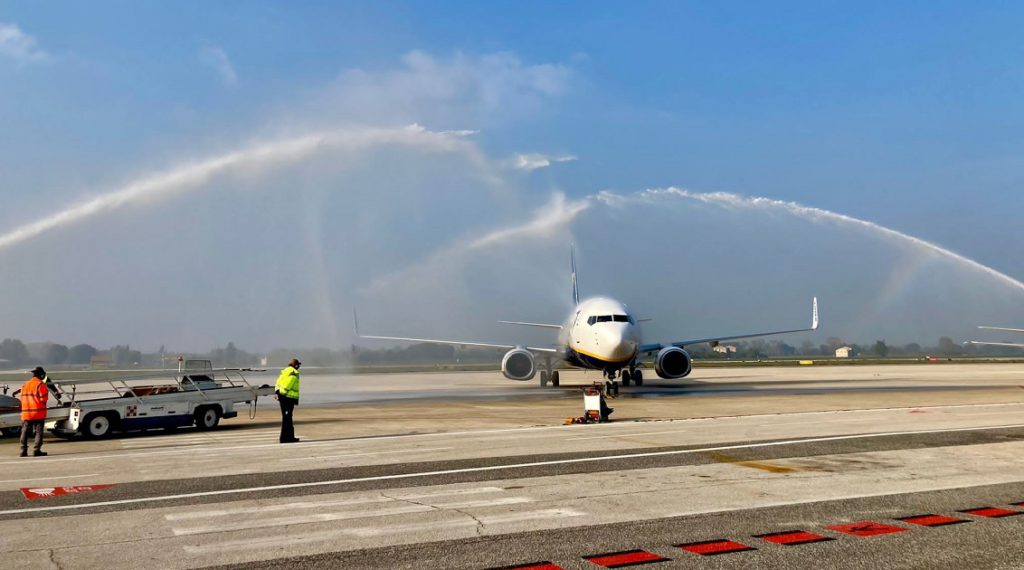 The first Ryanair flight to Krakow took off yesterday October, 31st. The flight landed in Ancona at 02.05 pm and left to Krakow at 02.10 with 138 passengers on board. The flight is scheduled twice a week, on Thursdays and Sundays, giving passengers departing from Ancona the opportunity to have a break in Poland.
Marche region and Poland are connected from an historical, cultural and religious point of view thanks also to the great interest that the Poles have towards Loreto, a destination for pilgrimages.
Poland is also an attractive destination for outgoing tourism and business traffic.
"With this additional destination, the international network of Ancona airport is strengthened and the flight to Krakow will be characterized by a strong component of Polish traffic, as Poland is among the top five countries of incoming tourism. This will intensify and deepen the collaboration in the cultural, economic, educational and tourism fields" Mr Carmine Bassetti, CEO of Ancona International Airport comments.
Chiara Ravara, Head of Sales & Marketing di Ryanair, declared:
"Ryanair, the number one airline in Italy, is committed to rebuilding the Italian tourism industry, restoring connectivity up to pre-pandemic levels.
We are pleased to announce this new route from Ancona to Krakow and we have launched a special offer with fares starting from just € 19.99 to travel until the end of March 2022. Flights must be booked by midnight of Wednesday 3rd November. Since these incredible offers will sell out quickly, we encourage customers to visit to the site  www.ryanair.com in order not to miss the opportunity."
Tickets can already be bought on the airline's website www.ryanair.com